Reusable Pads Sanitary
What is a Reusable Pads Sanitary ?



The washable Pads Sanitary is soft and absorbent.

For menstruation or for daily protection, these intimate protections limit allergies and irritations.

These washable hygienic Pads are available in several sizes to meet the different needs of women.

The washable Pads Sanitary are used for daily white loss, spotting or in addition.

These washable Pads are washable at 60 ° C
​
Reusable Pads designed for heavy periods and very heavy menstrual flow, postpartum discharge and return to diaper after maternity Ultra-absorbent, suitable for urinary leakage and incontinence.
How to make your own reusable sanitary pads :
​​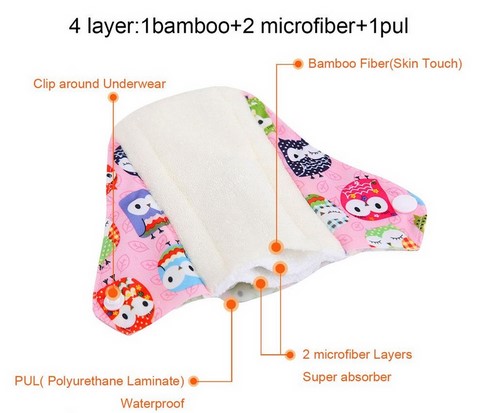 All our materials are with Oeko-tex and GOTS certificated.
Each material is being specially produced 100% Made in Turkey.
Our Reusable Pads Sanitary is made of fabrics:
- Bamboo or cotton for the face touch the skin
- Microfiber for absorption
- Laminated polyurethane for the raincoat.
The desired designs can be adapted on the sanitary pads.
We have 4 different sizes with different degrees of absorption.
All our Reusable Pads Sanitary manufacturing can be carried out in personalized packaging under your brand for a ready-to-sell delivery.